About
Created by Alyssa Pichardo, LP Mode is an ethical, zero-waste, and slow fashion company. A self-taught tailor, they have been making garments for 20 years. Alyssa started LP Mode with a focus on high-quality tailoring details to create streetwear and unique garments in vivid colors.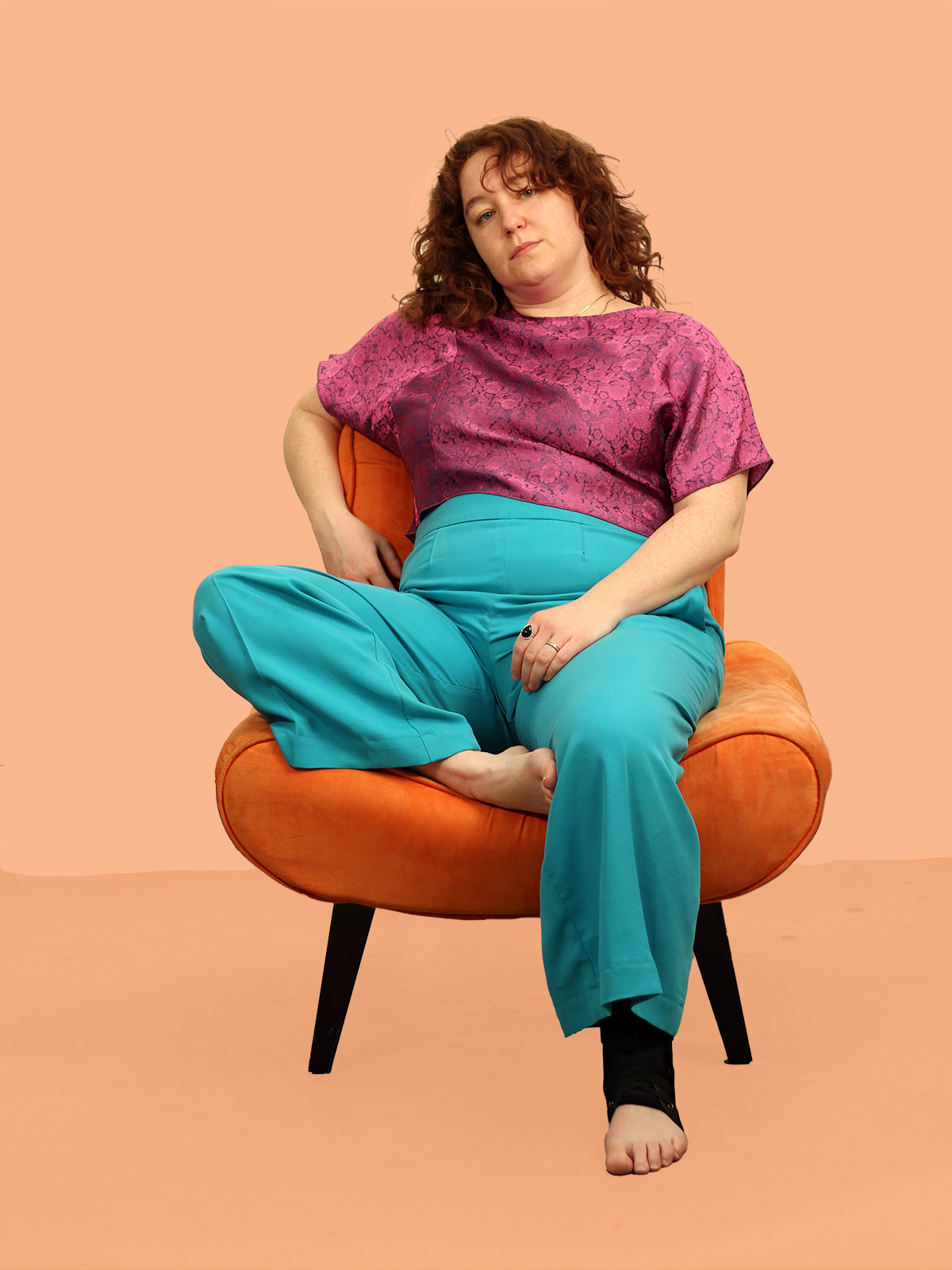 The seeds of LP Mode began in 2016. When Alyssa and her bestie were lamenting the lack of clothes that we felt good in and aesthetically appealed to our different gender modalities. From construction, to cut and tailoring the core of LP Mode is clothing that lives beyond trends and gender.
Each garment is made from designer deadstock and upcycled materials with zero-waste design processes. All of LP Mode's garments are designed, cut, and sewn in a tiny studio in southeast Portland, Oregon.

The Forest Flowers Collection is funded in part by the Regional Arts & Culture Council.

Press about LP Mode
Conscious Fashion Collective - 5 People Challenging Gender Binaries in Fashion
Conscious Fashion Collective -  10 Genderless Slow Fashion Brands Leading the Way to a More Inclusive Fashion Future
The Oregonian - Buy Directly from Oregon Crafters

Location & Hours
1319 Southeast MLK Jr. Blvd, Suite 214
Portland, Oregon, 97214
*Inside of Hidden Opulence's Workshop*
Wednesday to Friday
1 pm - 6:30 pm
Saturdays
1  - 4 pm
by appointment only